Der neue Tier-des-Tages Adventskalender wird eingetütet!
Kann jetzt bestellt werden 🙂
what´s new:
#GURRENundZWITSCHERN
Sound installation about the memorial of the carrier pigeons in WWI at the former site in Wröhmännerpark Spandau


by PIGEON LOFT (Justin Time & Sabine Ercklentz)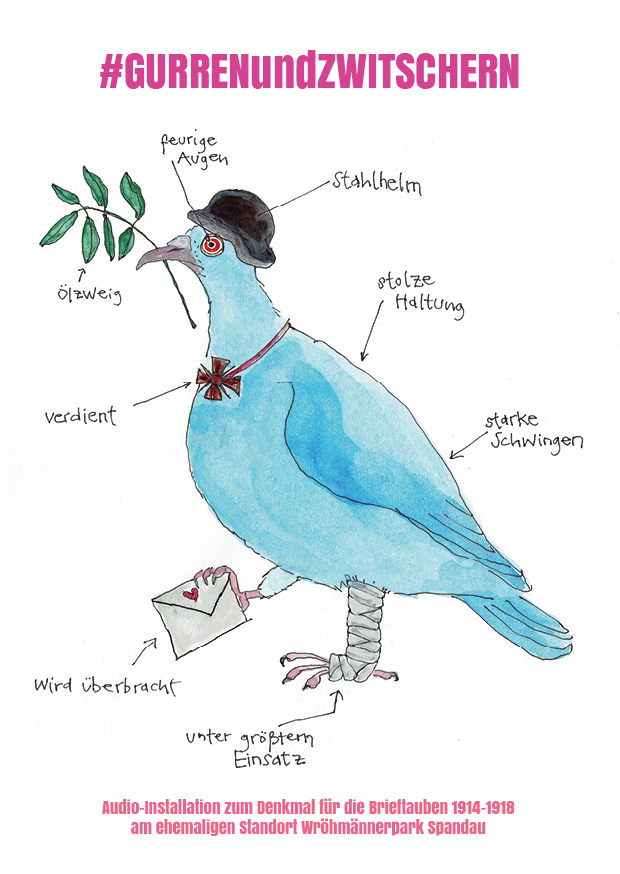 OPENING | Friday 23.7.21, 18h
Running time 24.7. – 14.8.21 | 10-21h
U7 Altstadt Spandau / circa 15 minutes walk from Rathaus Spandau
ARTIST TALKS combined with
Reading | Karin Schneider, author of "Tauben" (2021) | Wednesday 28.7. 21, 19h

Concert | Mahali Impro-Chor | Sunday 8.8.21, 16h

CLOSING | Saturday 14.8.21, 18h

*****************************************************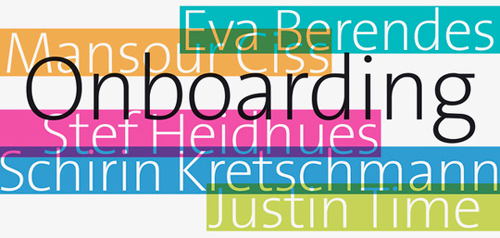 Exhibition

Onboarding. Five new members of Deutscher Künstlerbund
Eva Berendes | Mansour Ciss | Stef Heidhues | Schirin Kretschmann | Justin Time
16.04.-07.05.2021
Deutscher Künstlerbund e.V. | Markgrafenstr. 67 | 10969 Berlin
www.kuenstlerbund.de
+++ CHASING HOUSES @ Balkan Can Kino online film festival "HABITATS"
From the 7th till the 21st of May 2020, you will have the chance to watch four contemporary feature documentaries on our website: www.balkan-can-kino.com, following a Q&A with the director of each film.
*Films are screened in their OV with English subtitles. Online Q&As will be held in English (or in the guest's mother tongue, with interpreting into English).

▲ From 7 to 21 May 2020: A new documentary starts screening and a Q&A takes place every Thursday and Sunday afternoon. Follow HABITATS facebook event for updates. ▼
PROGRAMME:
▲ Chasing Houses | Dir. Justin Time | 60′ | 2017 | Germany, USA

> Q&A on Sunday 10/5 at 19.00 (GMT+3)
+++TOSS IT, BABY im arsenal 3 Online Kino mit Filmgespräch am 30.4.2020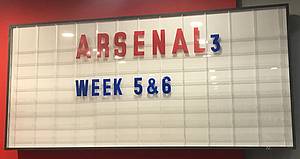 +++ My new film project Close Up Marx (working title) receives funding by Medienboard Berlin Brandenburg (Experimental Film) – Thanks so much!
marx-denkmal.de
+++ …that it is still happening: Continuities of Exclusion
Film Screening & Talk
4.12.2019, object klein a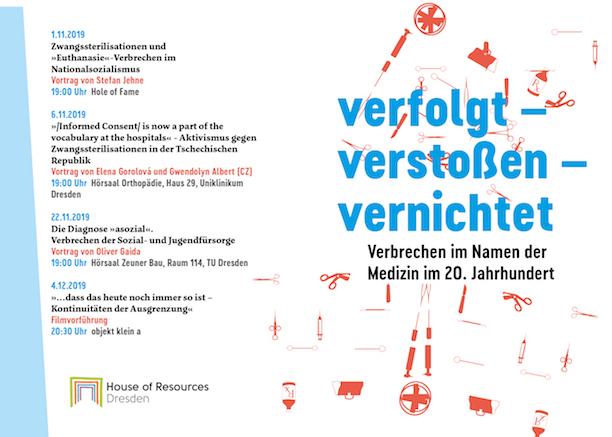 ++++ 20.Juli Cowboys & Monster, Justin Time Short Film Program, with Linedance and whiskey cocktails
+++ 5.-13. Juli: HAPPINESS, Group exhibition, Kabinett25 in der Wrangelstrasse 25, 10997 Berlin
+++ June 2019
Arquiteturas Film Festival
Cinema Sao Jorge
Avenida Da Liberdade, Nº.175
1250-141 Lisboa, Portugal
www.arquiteturasfilmfestival.com
www.doyoumeanarchitecture.com

+++ 27-30 March 2019 16th RAI Film Festival 2019
ethnography / anthropology / archaeology
Bristol, UK
www.raifilm.org.uk
"…THAT IT IS STILL HAPPENING". CONTINUITIES OF EXCLUSION
20.3.2019, faq-Laden Berlin
https://faq-infoladen.org/veranstaltungen/kuefa-und-film/
+++ 15.12.2018 Balkan Can Kino, Athens, GRC
balkancan.site123.me

+++ SLATE STORIES wins Audience Award at
7.10.2018 Provinziale, Filmfest Eberswalde
https://filmfest-eberswalde.de
+++CHASING HOUSES:
+++16. September 2018
Suburbinale, Groß Enzersdorf
www.suburbinale.com
+++ 29. August 2018
Architektur.Sommer.Wien, Museumsquartier Wien
https://www.azw.at/de/termin/architektur-film-sommer-2018-2/
+++23.06.2018
Mobile Home Drive-In-Cinema, Wagenplatz Karpfenteich, Karpfenteichstr 13, Berlin
17h Food & Drinks
22h Filme: Chasing Houses & Trailersharks
+++09.05.2018
ethnocineca – International Documentary Film Festival Vienna
https://www.ethnocineca.at
+++28.04.2018
unDependence Film Festival, Stirling, Schottland, GB
http://undependence.org
+++21.04.2018
unDependence Film Festival, Edinburgh, Schottland, GB
http://undependence.org
+++23.03.2018
World Film Festival Tartu, Estonia
http://www.worldfilm.ee

+++22.03.2018
Soleluna Human Rights Film Festival, Milano, Italien
http://solelunadoc.org/festival-2018/progetto-festival-2018/

+++23.02.2018
Bauhandwerker*innentreffen 2018
www.bauhandwerkerinnen.de/treffen
+++19.02.2018
Boddinale
https://www.facebook.com/events/514090185635853/
+++…Kontinuitäten der Ausgrenzung / Continuities of Exclusion:
am 19.12.2017
http://www.lap-erfurt.de/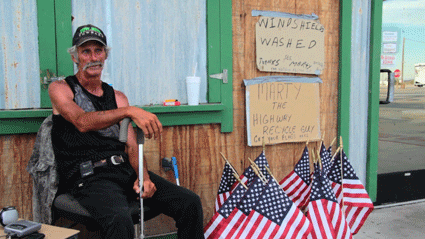 +++Chasing Houses is screening:
+++4.11.2017, 21:30h in Berlin:
Arsenal – Institut für Film und Videokunst e.V.
arsenal distribution
Potsdamer Str. 2
D-10785 Berlin
www.arsenal-berlin.de
+++Taiwan International Ethnographic Film Festival+++
www.tieff.org/en/
+++Filmfest Eberswalde+++
http://filmfest-eberswalde.de
+++Chasing Houses wins "Best Documentary" at New York Film Week +++
www.newyorkfilmweek.com
+++…Kontinuitäten der Ausgrenzung is screening:
1. & 2. November 2017
39. Biberacher Filmfestspiele
www.biberacherfilmfestspiele.de